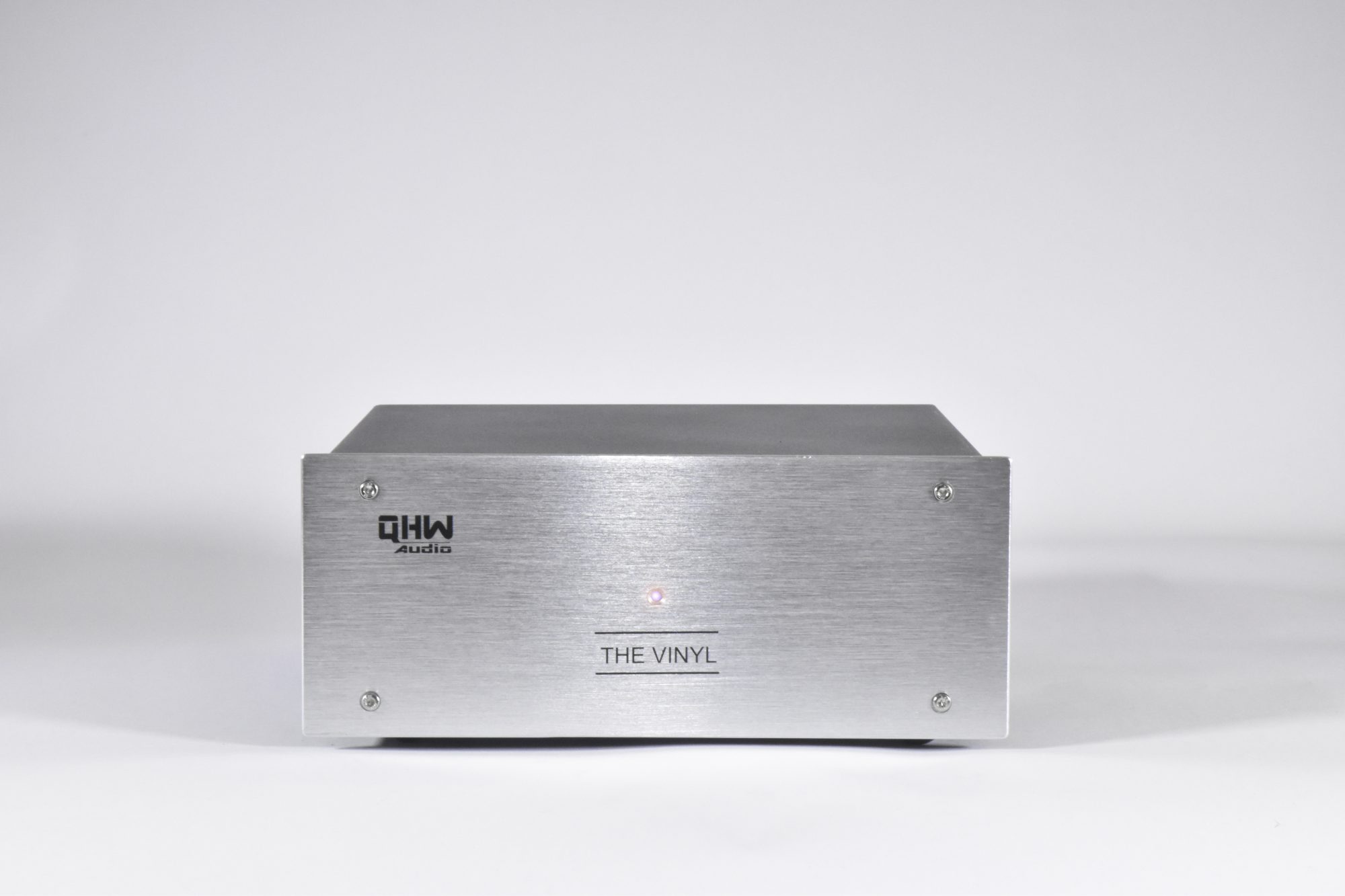 The Vinyl
The definitive phono preamplifier
The Vinyl brings to you  the characteristics of a perfect phono preamplifier: low noise required to handle tiny phono signals, low distortion to achieve high gain values with the cleanest sound, precise RIAA curve implementation to restore the original image with accuracy and flexibility to fit your equipment and your preferences.
"I appreciated everything about its looks, construction, ergonomics (particularly if you have two arms, or turntables, equipped one each with a MM and MC cartridge) and of course the sound. […] Way highly recommended. "
"I reviewed 'The Vinyl' using the SME M6 turntable that I reviewed in the May Analog Corner. For cartridges, I used Ortofon's Cadenza Black MC ($2879) and the 2M Black LVB 250 MM."
Michael Fremer for Stereophile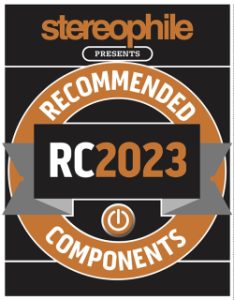 "This is a highly detailed and quiet phonostage that really does allow the character of your chosen cartridges to shine. At the price it can only be described as being excellent, with the caveat of the quibbles I outline above."
Stuart Smith for Hi-Fi Pig
Hi-Fi Pig Five Hearts Award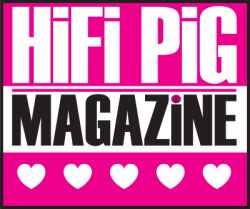 "For me, I want to install 'The Vinyl' in my downstairs system so I'm buying the review sample. I could say 'Highly recommended for the price' but the better wording is simply: 'Highly recommended'.
Rick Schmidt for Secrets of Home Theatre and High Fidelity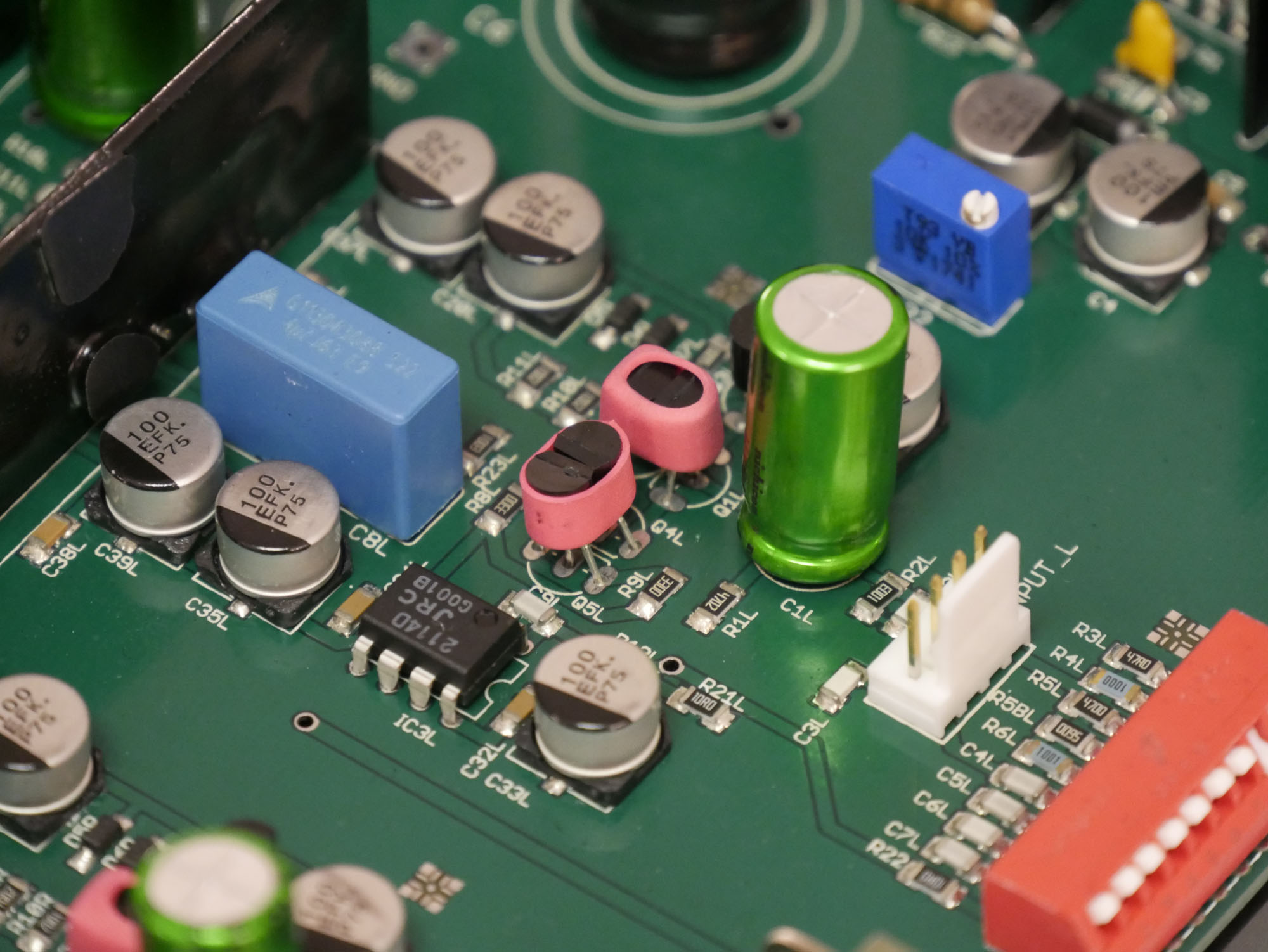 The Vinyl handles with care all the information contained in your precious records.
A discrete MC head input with BJT selected by its low Rb was mandatory to achieve our very low noise floor target to deal with the tiny signal from lowest level MC cartridges. MM input is also discrete. Our excellent AE2270 amplifier will take input from MM cartridges. Also it gives the whole preamplifier signal the most of gain, achieving really very low distortion for such high gain. Component values in RIAA network have been carefully selected to achieve high precision among with tight tolerance components, like 0.1% 25 ppm thin film resistors.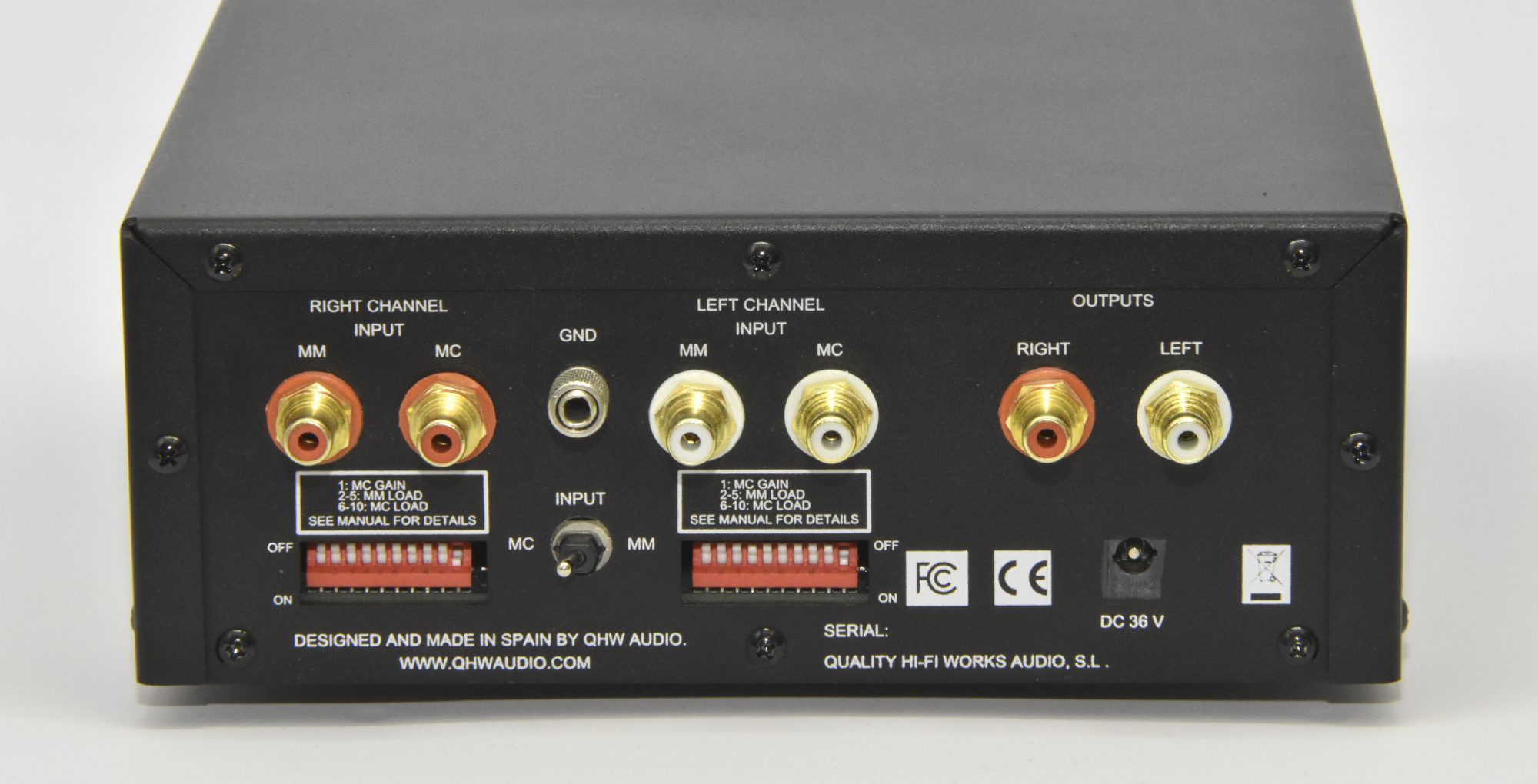 Selectable load to fit your tastes. Two independent inputs. Flexibility.
You can select input impedance for MC cartridges or capacitance for MM ones to suit them to your equipment and your preferences. The Vinyl has also an input impedance setting for low output moving iron cartridges. With separated inputs for MM and MC cartridges selectable with a switch. 
Even, if you need, you can order your unit taylor made input impedance and/or capacitance. Also MC gain. Please, ask us for details if interested.
The Vinyl provides you the ability of having two turntables connected at same time, which will be much appreciated by most advanced enthusiasts.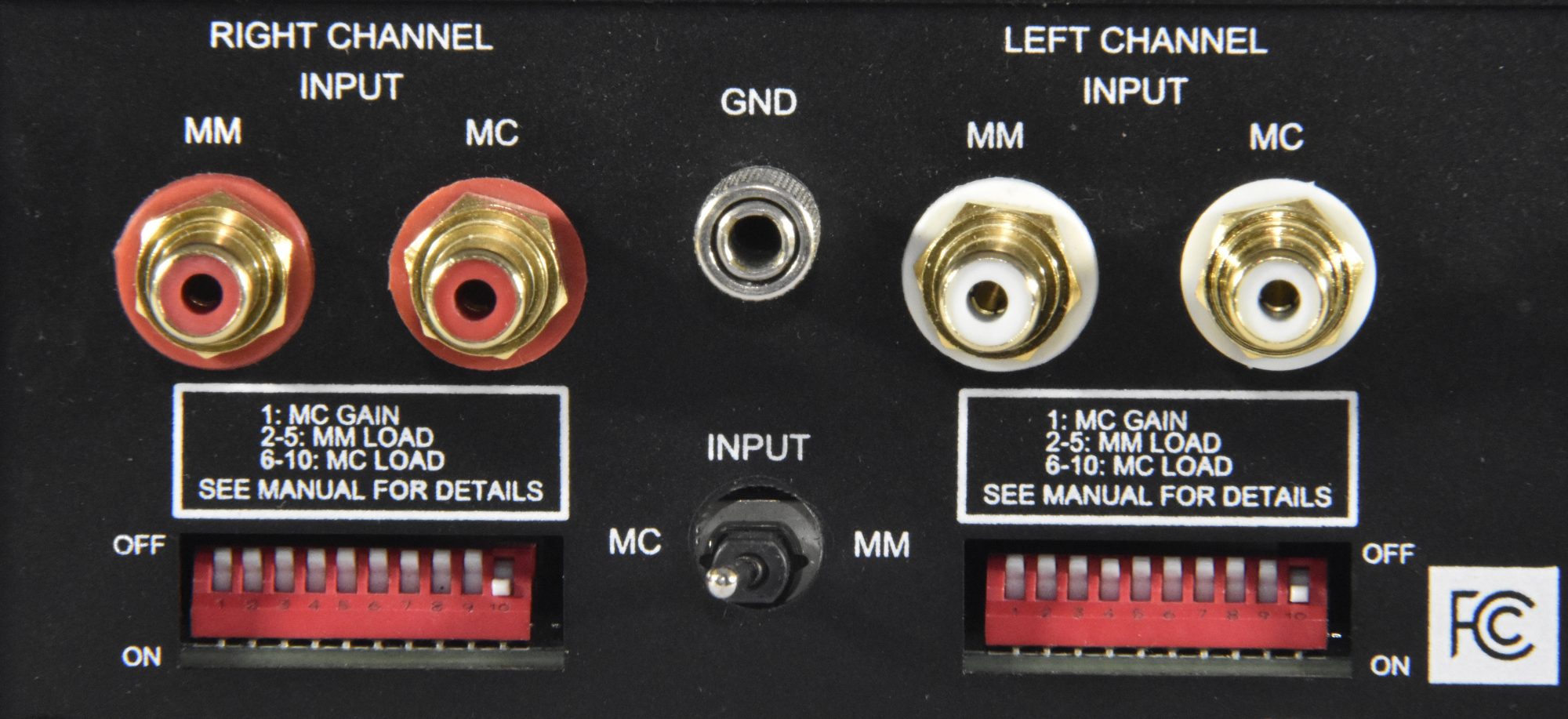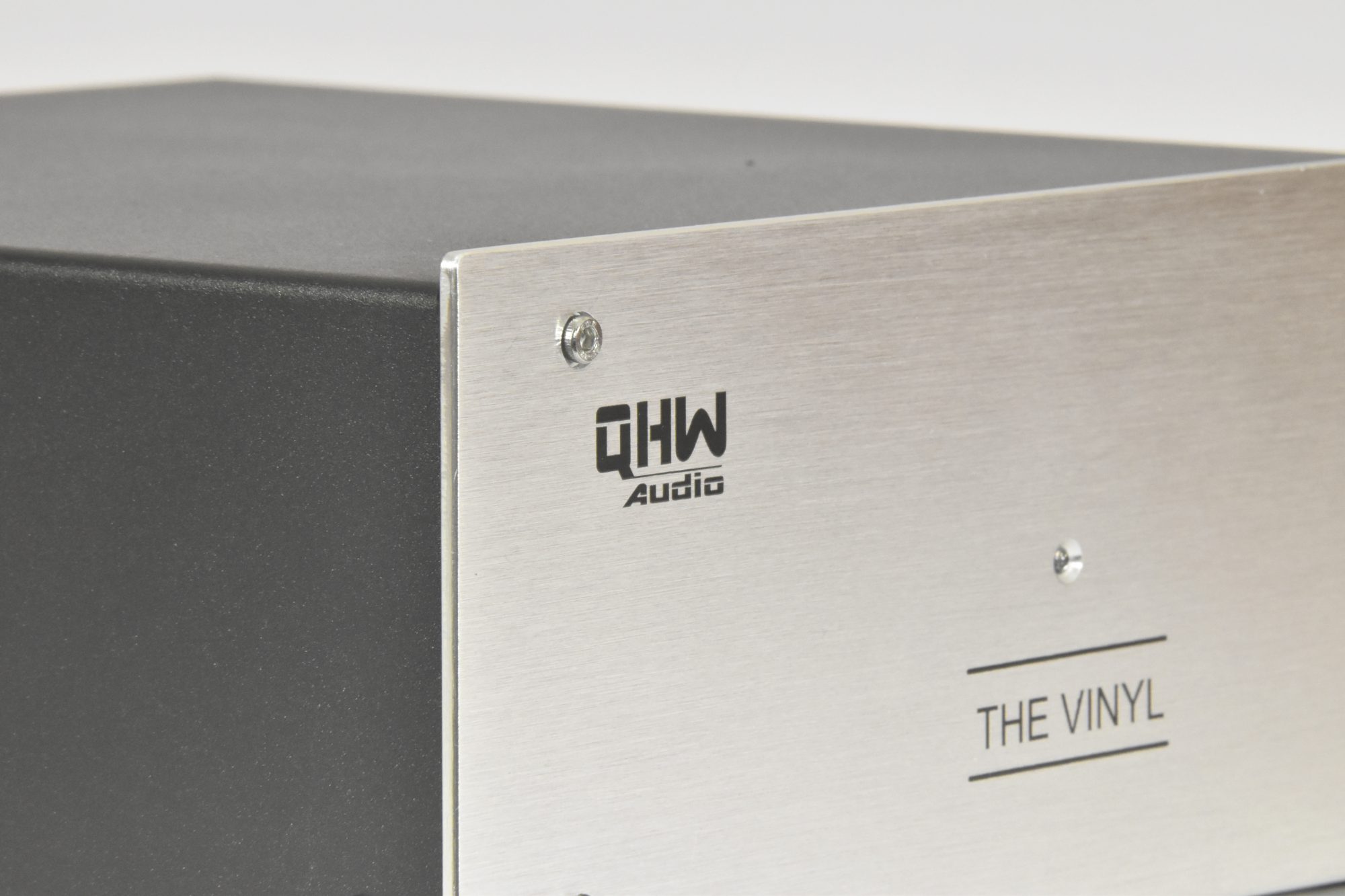 Buy with confidence with our 21 days no-question return policy
We are absolutely conscious of when you buy a new Hi-Fi equipment you need some time to value if you made the right decision and to try new equipment in your listening room with your audio equipment, your music and your adequate mood. And how important this is. You can read deeper details in our return policy. 
The Vinyl comes with two years of international warranty against any manufacturing defect.
This You can know details here.
"The QHW The Vinyl is a highly competent and well executed design at under 1K €."
Mark Wheeler for TNT Audio
"I've enjoyed my time with this product, even though it has sat quietly and unassuming, just doing it's job really well."
Richard Varey for TNT Audio.
Start listening now your records like they deserve. Like you deserve.
A competent phono preamplifier is a must when you want yo listen your vinyl disc collection without losing lots of contents extracted by your cartridge. The Vinyl offers you everything to cover all your needs in the field of phono preamplifiers. Despite its reserved price, The Vinyl uses discrete circuitry, like phono preamplifiers costing six times its price and even more. The Vinyl uses our exclusive circuitry design which allows us to give you the performance of a High-End product with a mid-end price point. We honestly think it is not possible to go further in phono preamplifier quality without going to exorbitant prices and even getting for that marginal improvements over The Vinyl can reach.
The Vinyl is designed, soldered and assembled by hand in Spain.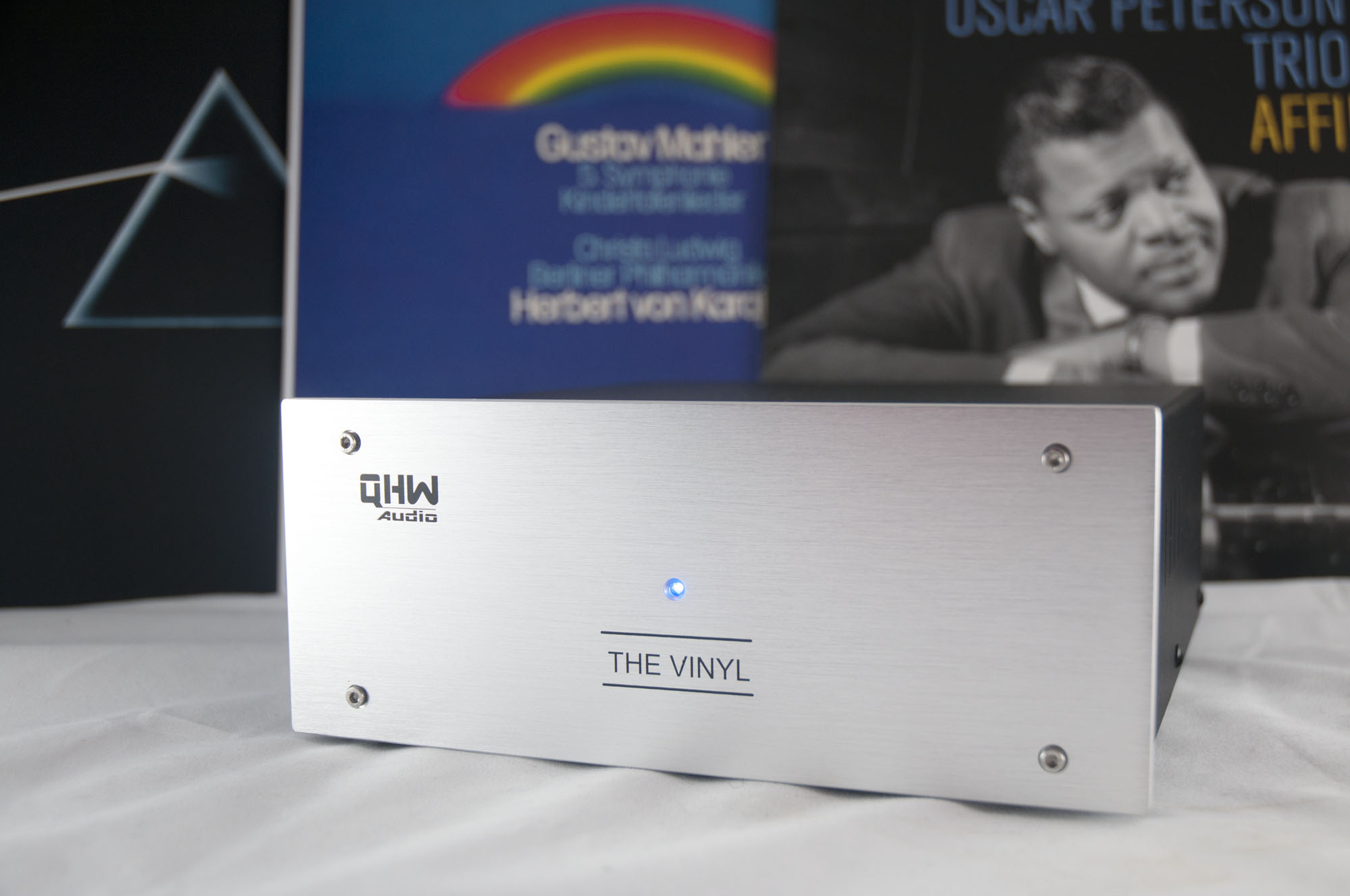 Nominal gain at 1 KHz:
MM: 43 dB
MC low: 63 dB
MC high: 69 dB
Maximum output level: 9 V RMS or more.
MM input impedance: 47 KOhm
MM input capacitance: adjustable from 0 pF to 517 pF.
MC input impedance: adjustable from 10 Ohms or less to 47 KOhms.
MC input capacitance: 150 pF.
Total harmonic distortion at 1 KHz, 2 V RMS output, 10 KOhms load (20 HZ – 20 KHz band):
MM:  0,004 % or less.
MC low:  0,007 % or less.
RIAA deviation 20 Hz – 20 KHz: less than ± 0,1 dB.
Residual noise: < 300 uV (MC input shorted).
Signal to noise ratio:
MM: -84 dB or better (input shorted, referred to 2 V RMS).
MM: -96 dB or better (input shorted, referred to maximum output).
MC low: -78 dB or better (input shorted, referred to 2 V RMS).
MC low: -90 dB or better (input shorted, referred to maximum output).
Crosstalk: < -96 dB (at 1 KHz referred to 2 V RMS output in other channel).
Power consumption: < 10 W
Power supply (included): output, 36 V DC, input 100 V – 240 V AC 50 – 60 Hz.
Maximum dimensions: 243 mm (L) x 218 mm (W) x 89 mm (H) (including connectors and feet).
Weight: 2 kg