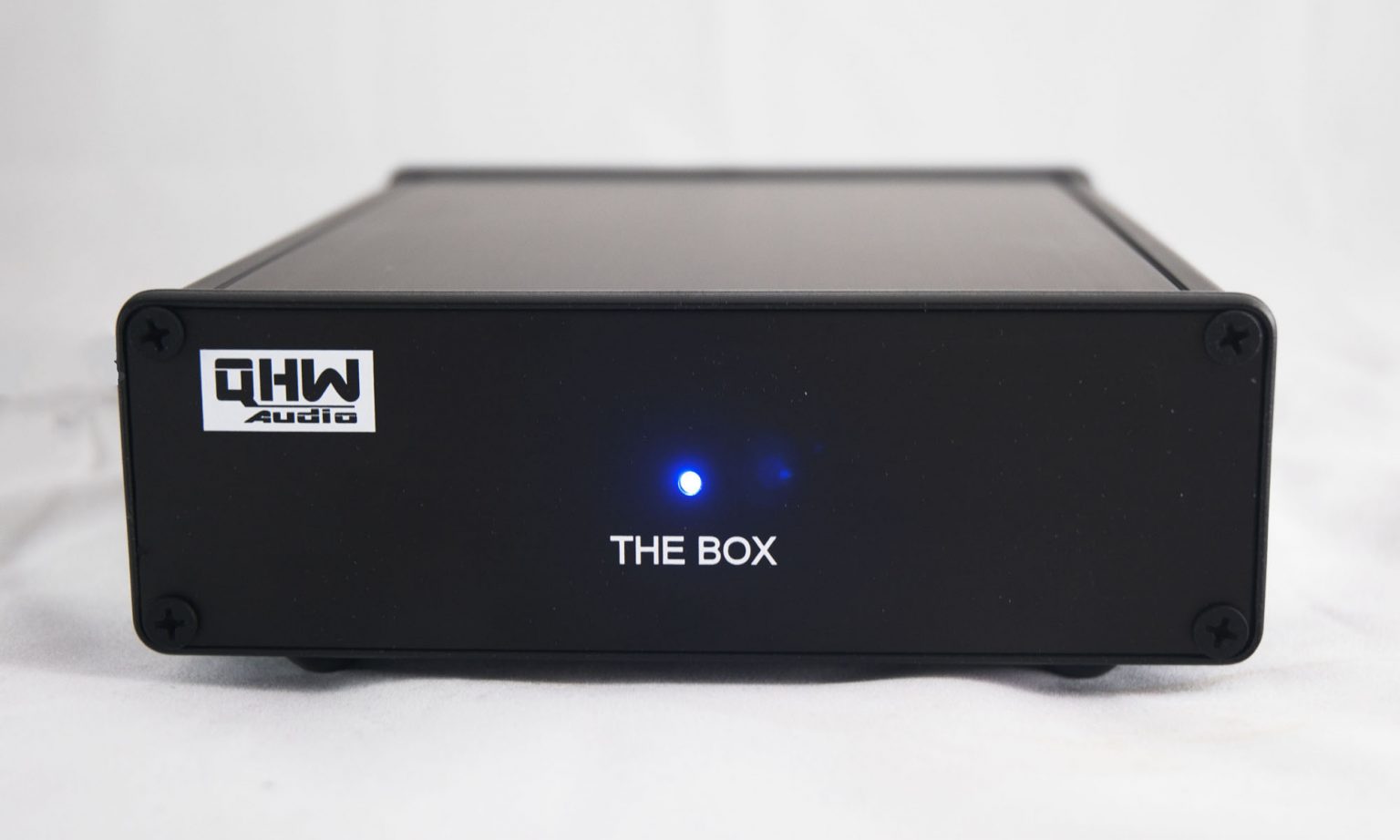 The Box is a high quality sound device that has been designed to achieve a substantial improvement in an already existing equipment. Just add The Box to your current setup and start enjoying the rediscovery of your sound system and your recordings without having to replace any component.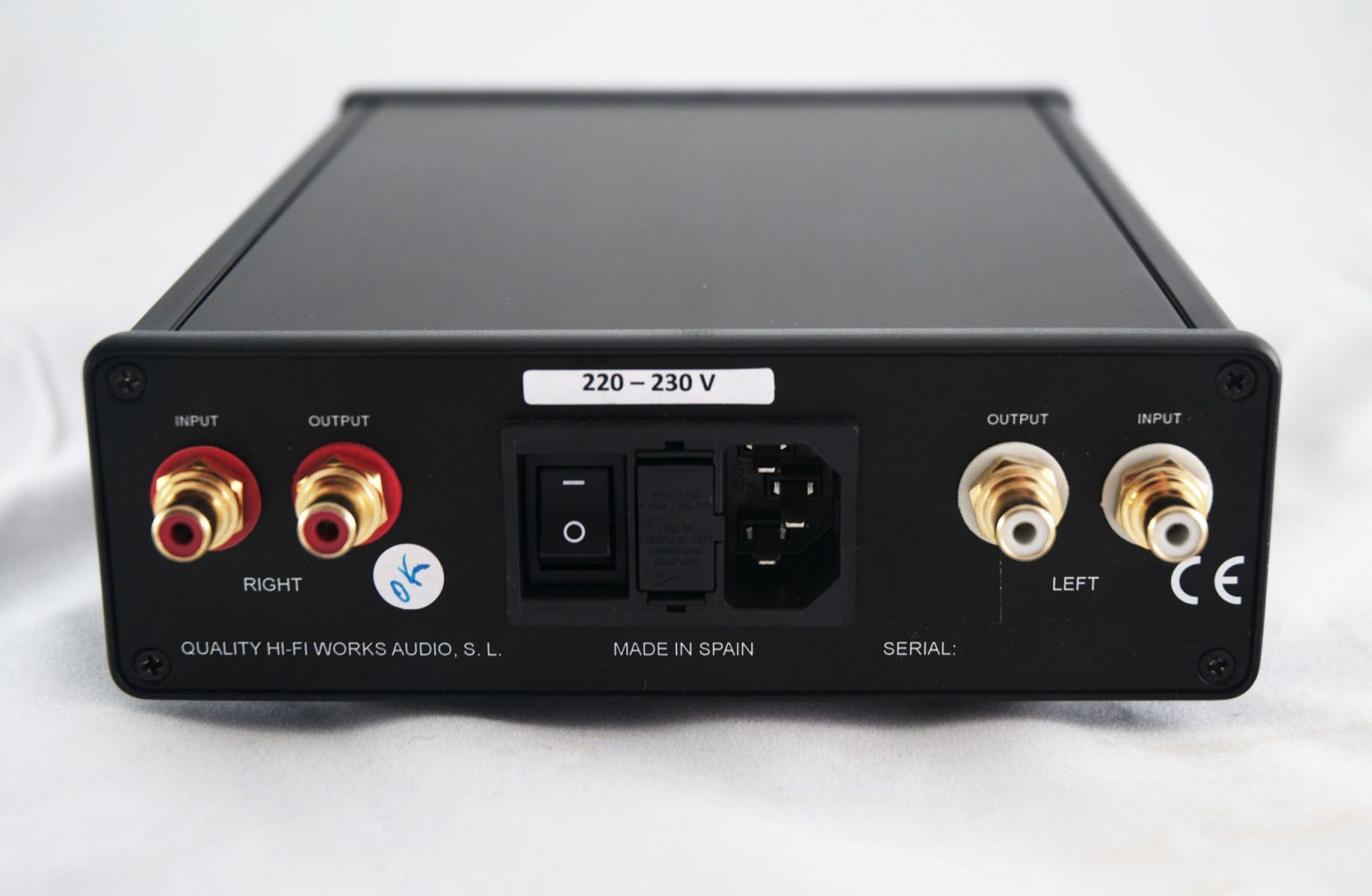 The Box can be connected between two any sound devices with level line input/output, using a cable with RCA connector. It cannot be easier. You don't need to replace any component in your audio setup, just add The Box with a RCA stereo cable.
You can connect the box between a Media Player, DAC, CD or Blu-Ray player and a preamplifier or integrated amplifier or between a preamplifier (or DAC with volume controls, often used as preamplifier) and a power amplifier. Or maybe your integrated amplifier has pre outputs and power amp inputs (also known as coupler input/output or adapt input/output) and that is an excellent place to connect The Box.
With our exclusive own technology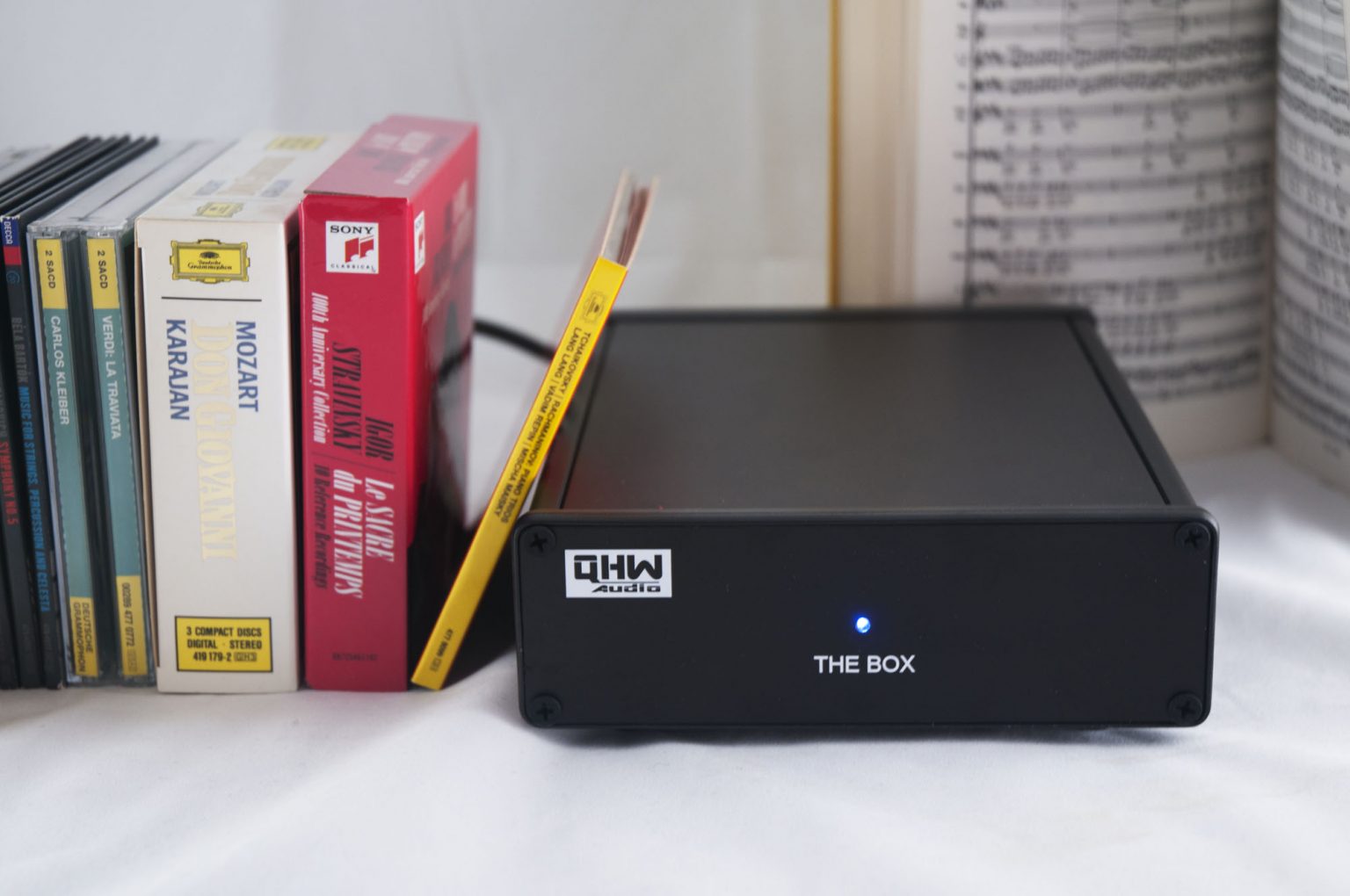 The Box is based on our excellent QHW Audio's AE2270 small signal amplifier.
The global feedback loop with automatic adjustment depending on the impedance attacked with low output impedance, which provides a great capability in its interaction with any sound device and cable, even those of high length and capacitance.
An oversized power supply of very low impedance and low noise with careful power supply lines decoupling design for low noise result.
A ground design with star topology and insulation between signal ground, power ground and safety earth, which provides stability and low noise level.
The Box features high dynamic range and headroom, handling more than 14 VRMS output.
"In conclusion, whatever it is doing, it sure makes my music playback sound marvelous. It takes my daily music experience to the level of magnificent."
Buy with confidence with our 21 days no-question return policy.
We are absolutely conscious of when you buy a new Hi-Fi equipment you need some time to value if you made the right decision and to try new equipment in your listening room with your audio equipment, your music and your adequate mood. And how important this is. 
QHW Audio affords you the possibility of trying The Box II in your home during 21 days and return it with no questions.
This policy is simple: you only have to pay the courier to return goods to us. You can read deeper details in our return policy.
Nominal gain: 6 dB.
Maximum output level: 14 V RMS or more.
Input impedance: 50 KOhm
Total harmonic distortion:
At 1 KHz (20 Hz – 20 KHz BW) and 3 V RMS output: <0,0004 %
At 1 KHz (20 Hz – 20 KHz BW) and 0 dBu input: <0,0004 %
Intermodulation distortion (19 KHz – 20 KHz):
At 3 V RMS output: <0,0007 %
At 0 dBu input: <0,0007 %
Frequency response at 1 V RMS:
20 Hz – 20 KHz: -0,4 dB, +0 dB
Channel accuracy < 0,05 dB
Signal to noise ratio: 111 dB or better (input shorted).
Stereo crosstalk: < -110 dB (at 1 KHz referred to 6 dBu).
Power consumption: 9 W
Nominal supply voltage: 230 V o 115 V (factory set) 50 – 60 Hz.
Maximum dimensions: 237 mm (L) x 169 mm (W) x 64 mm (H) (including connectors and feet)